IT that works for you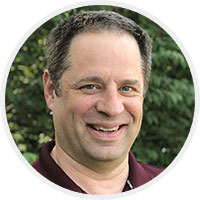 Started in 1998, The Brain Mill is a complete technology solution provider. We are 100% committed to making sure business owners have the most reliable and professional IT service in the St. Louis area. Our team of talented IT professionals can solve your IT nightmares once and for all.
Here's why so many St Louis businesses depend on The Brain Mill for complete IT services and support:
We have been serving businesses in the St. Louis area for more than 20 years. – We know how to avoid all the pitfalls and what to do in order to give you a smooth experience.
Emergencies are responded to within 30 minutes. – We know that when your systems are down production is being lost therefore we coordinate our support to maintain your maximum up time.
Client retention rate is 99%. – Most of our clients have been with us for more than 10 years with 5 clients approaching 20 years.
We explain what we are doing and why so you understand what's happening. – We keep you informed in an easy-to-understand way so there is no mystery or uncertainty. We don't use a bunch of technical jargon to make you or your staff confused and intimidated. We feel that keeping you informed and aware of what we're doing makes the experience better for all involved.
Approachable friendly technicians. – When you are having trouble with your computer, printer, etc, the last thing you want is a rude know-it-all who insists on making you feel wrong for trying to get work done. We work personally with real people and we treat everyone with friendliness courtesy and respect.
Our custom service packages deliver what you need and want without overstepping the boundaries of your budget. From cloud services to data backup to updated Phone Systems, The Brain Mill is here to team up with you and your company for expert support.